Tripawds is a user-supported community. Thank you for your support!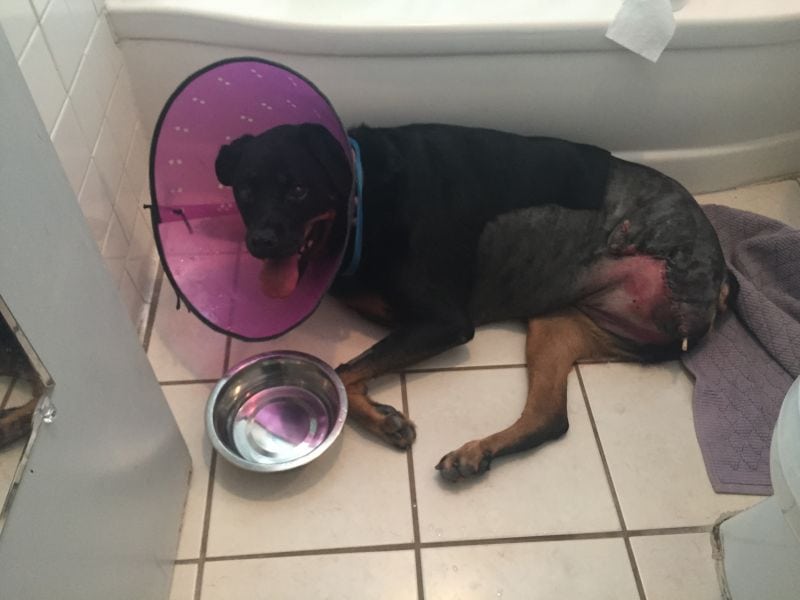 I'm not the best patient. If you get too personal with me I will snarl and nip. Not something you want to see from a Rotti, but it's what I do. So, when I wasn't eating they called mommy to come get me. She called my favorite person, Uncle Shawn, and they came up to get me. The vet who did my surgery came highly recommended, but is like an hour drive from our apartment. On the way home we stopped to get bland ground chicken breast and white rice. Mommy cooked it up and I've been eating a little of it. I have to eat it so I can take my meds. I was hungrier at midnight than I was at 6. Right now I'm crying. Mommy is writing my blog. Mommy is going to come sleep on the floor of the bathroom with me in a minute.
I will feel better tomorrow.